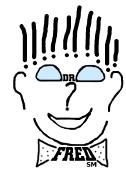 Reviews of
Meltdown: The Nuclear Disaster in Japan and Our Energy Future
by Dr. Fred Bortz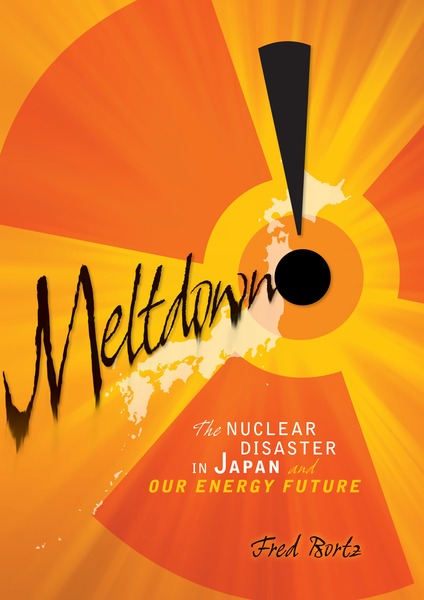 ---

Several reviews are available in full at Lerner Publishing Group's Meltdown web page.

Excerpts from those at the publisher's site include
Library Media Connection: "Bortz is meticulous in his detailing of the events, using spectacular photography, charts, and diagrams to aid the reader in understanding the magnitude of this disaster."
Kirkus: "Bortz offers a clearly written volume, nicely embellished with photographs, maps and diagrams....This clear and wide-ranging introduction to essential energy issues has much to offer."

In Children's Literature, reviewer Paula McMillen, Ph.D., concludes, "This would be a timely and useful addition to any classroom or school library and would enhance discussion of topics related to energy, politics, or climate change." Her full review is available at the Barnes and Noble Meltdown page.

Children's librarian Lisa Taylor writes at the "Shelf-employed" blog (follow link for full review):

Physicist and author, Dr. Fred Bortz, has a distinct talent for distilling a complex subject into an easily understood concept.

...This should be required reading, offering an easily understood lesson in nuclear energy, a factual account of the Fukushima Daiichi nuclear power plant disaster caused by the massive Japanese earthquake and tsunami of March 11, 2011, and extensive references and supplemental materials.

In her NSTA Recommends review, middle school science teacher Teri Cosentino describes Meltdown! as "amazing and insightful" and adds, "This book has real cross-curricular applications and is ethically appropriate to middle school and high school curriculum." (NSTA=National Science Teachers Association)

At the Spellbinders blog, Kimberley Griffiths Little asked me some wonderful questions about the book and my writing career. I don't usually get a chance to discuss some of those topics, so I'm sure even my closest friends and family will be surprised by the answers.

Review at Shirley Duke's Simply Science blog, including a good suggestion for a classroom exercise. Excerpt: "From an anecdotal introduction to the thought-provoking, open-ended question of where should we get our power, physicist Fred Bortz uses his background to write a book that provides an insight into the nuclear disaster at the Fukushima nuclear plant. The book reads like an exciting story and has a terrific story arc as he explains the nuclear power and the events leading to this disaster."

Beth E. McKenzie's review at MyShelf.com notes that she was wary of the book at first but was pleasantly surprised by its balanced approach. "I chose to review this book because I have a suspicious nature. I expected this to be the next big scare book for kids." The review makes special note of the Meltdown! Links and Updates page, stating, "This section does include anti-nuclear articles, but they are balanced by several other opinions so they are useful in making an informed opinion." Her bottom line: "This is definitely a book I would consider for my school-age nieces and nephews, and adults with no background in technology or energy production who want a little more information."

Review at the Perogies and Gyoza blog by "Medea," who describes herself as a "Canadian mama rising to the challenge of raising bilingual children in Japan," which provides her with an interesting perspective on the book.

A guest blog at the Shirley Duke's Simply Science. It traces my varied career and gives the backstory to the writing of Meltdown!

Another guest blog at the USA Science and Engineering Festival blog. This one is in anticipation of my appearance at the USASEF's Book Festival.

Great questions and answers about writing Meltdown! at Uma Krishnaswami's Writing With a Broken Tusk, including: "Why is Meltdown! important, in your opinion, to the conversation of books for young readers?" and "Beyond the facts and details contained in your book, this is a story with many subplots and the history of energy development itself as its backstory. Do you see nonfiction as story?"

LizJonesBooks Blog gives Meltdown! a thumbs up and asks whether I would have liked to research the book on site in Japan. Follow the link to see my answer.

Ms. Yingling Reads recommends books for middle graders, especially boys. Read why she calls Meltdown! "an especially valuable addition to a nonfiction collection."

Deciphering the Lessons of Fukushima, my thoughts at Lerner Publishing Group's blog on the first anniversary of Fukushima. My editor responded with "Fukushima One Year Later: Art to the Rescue", her reflections on the way the arts have responded to that tragedy.

At Kiss the Book, Jessica Moody, Library Media Specialist, Olympus Jr. High, writes: "The author does a good job of giving readers the whole perspective, allowing them to make their own decisions about energy and what they'd like to see in the future.... Readers who are interested in energy or have to do a pros and cons report will appreciate this book." If you are a teacher who likes pros and cons reports, see the class project in the eSource list at the Lerner webpage for Meltdown!

Beth E. McKenzie at MyShelf.com appreciates Meltdown!'s careful attempt to inform without imposing an anti- or pro-nuclear point of view, and concludes: "This is definitely a book I would consider for my school-age nieces and nephews, and adults with no background in technology or energy production who want a little more information."

Ohio Library and Reading Consultant Karen Hildebrand writes at the International Reading Association web site, "Other nuclear disasters like Chernobyl and Three Mile Island are compared to the recent Japanese plant, and explanations are given to present some of the long-term after effects. Given all this, the author does not present an anti-nuclear position but gives readers the opportunity to research and think about energy choices for the future."

At the end of a delightful Q&A about Meltdown!'s origins, its cover, its target audience, and "Dr. Fred" bow ties, "Book Kvetch" Rebecca Aguilar writes: "Meltdown! by Fred Bortz is a highly worthwhile read that prompts young readers (and their adults) to ask questions about the future of nuclear power plant technology."

The Provo Library Children's Book Review recommends Meltdown!, noting, "For students who remember the event, or want to learn more about it, Meltdown! is a thorough and informative selection."

In a lively blog with a distinctive young voice, Her Life With Books, self-described "newbie librarian" Jessica Tackett writes, "Bortz pulls your attention into the geological factors that lead to such seismic incidents, cultural factors that allow Japan to, um, exist basically on top of a fault line, and, most significantly, how the world gets power from nuclear plants and how dangerous it is when these plants are damaged, like the ones damaged by the earthquake in Fukushima in 2011."

In the October 2010 Horn Book Guide, a brief positive review commends Meltdown!'s clarity of writing and effective diagrams and illustrations.

On his new blog, Global Warming for Young Minds, Flemming Bermann has a brief review of Meltdown!, which concludes with this: "Dr. Bortz objectively examines the different alternatives to nuclear power, and poses some big questions about how we decide what technologies should underpin the world's future energy supply. Big, important questions, which are sure to provoke a fierce debate at home or in the class room."


---
Order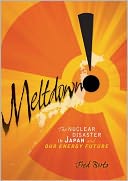 Meltdown! in hardcover or eBook from the publisher
---

Order Meltdown! in library binding from Amazon.com
---

Meltdown! was featured at the 2012 USA Science and Engineering Festival Book Fair.
---
Go to main Meltdown! webpage.
Go to "Dr. Fred's Place" homepage.
---
Text copyright 2011-12 by Alfred B. Bortz, all rights reserved
---

[Dr. Fred's Office |What's New? | Meet Dr. Fred! | Books By Dr. Fred | Ask Dr. Fred |
School Visits | Links To Fellow Writers ]
---
Dr. Fred logo and art may not be reproduced in any form for commercial or educational use without the written permission of its owner, Alfred B. Bortz.