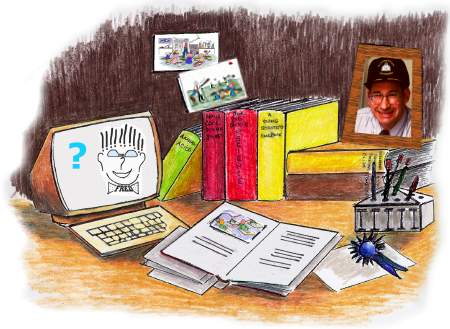 What's New? | Meet Dr. Fred! | Books By Dr. Fred

School Visits

Ask Dr. Fred | Dr. Fred's Links

Hear the story of Dr. Fred's Name at TeachingBooks.net -- Read an Interview where Dr. Fred talks about being a writer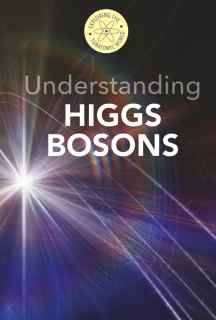 Learn about Dr. Fred's Latest Series,
Exploring the Subatomic World
Eight titles including Understanding Higgs Bosons and Understanding the Large Hadron Collider


Read about Dr. Fred's trip to Hawai'i to observe the planets through a great telescope

Learn about Dr. Fred's trip to Mars! -- See Dr. Fred's GREAT New Bowtie
---
When recognizing Dr. Fred's Place, Dr. Matrix wrote:

Sites receiving this award are distinguished by the quality of their content alone. A flashy Web site will not receive this award if its content lacks interest and integrity. A simple Web site will receive this award if it serves the interests of discovery, mental enrichment and thoughtful enjoyment. This award doesn't go to "cool" sites. It goes to the great sites. It's not a daily or weekly award, but an award based on presence, here and now. It is given in gratitude, with no other request but that you keep doing what you're doing.

Thank you, Dr. Matrix!
---
This site is on the list of Approved Science Education Sites by the American Association for the Advancement of Science at its Science NetLinks site.
Click here to read the review.



---

Named "Cool Site of the Week" by a Cool School.
---
---
Send Dr. Fred e-mail


-- EXCEPT--

For "Ask Dr. Fred" questions, click here and follow the rules.
---
Find updates and hotlinks at the web pages for:

Meltdown! The Nuclear Disaster in Japan and Our Energy Future, including follow-up news about the Fukushima meltdowns and the changing perspectives on energy and global warming. Meltdown! was a Junior Library Guild selection.

Beyond Jupiter: The Story of Planetary Astronomer Heidi Hammel, including Heidi's list of Frequently Asked Questions about Astronomy

Dr. Fred's Weather Watch with its great list of Weather Links;

Collision Course! Cosmic Impacts and Life on Earth, with its latest news and great list about Near-Earth objects and links to other Cosmic Impact sites, and

Martian Fossils on Earth? with an update page about the continuing research tug-of-war about the question of life on Mars
---
---
---

Thanks to Sandra Friend for initial website development.
Dr. Fred Logo created by Sally Reynolds and Sandra Friend
Artist, Susan Friend


Art and Dr. Fred logo may not be reproduced in any form for commercial or educational use without the written permission of its owner, Alfred B. Bortz. All text on this site copyright Alfred B. Bortz, all rights reserved.